Welcome to my blog - my creative piece of the world. I try to share lots of my crafty things on this blog - cards, scrapbooks, digital scrapbooks, decor, etc. This is my very first time to participate in the PaperTrey Ink Blog Hop. I was so excited to use her paper that I decided to jump right in.
Here is my creation: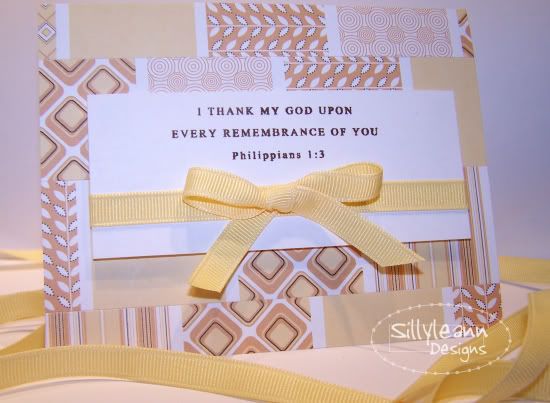 The paper is of course from PTI. The stamp is from their Everyday Blessings Collection. The ribbon is from my large stash of grosgrain.
I began by cutting the paper into rows leaving the squares together with a piece of white.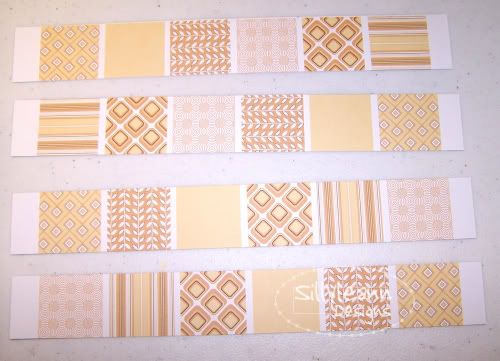 Next, I folded my card base and applied glue to the entire card front. I arranged the strips of paper onto the front.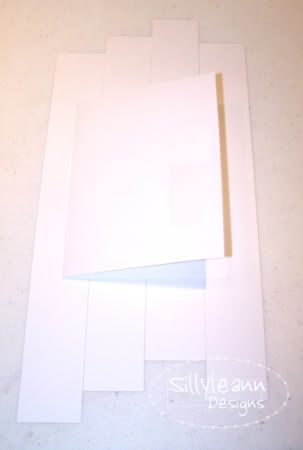 You can see this better if I turn the card upside down. I didn't glue it this way. I actually applied each row separately to the front. It allowed me to position it evenly. I only turned it over for this photo so you could see what I meant. Next I cut off the excess from around the card. Violla! My card front is done.
I stamped a piece of white card stock and added the ribbon.
I attached the verse with pop dots to add extra dimension.
Thanks for reading!!


I cannot wait to see what everyone else has come up with. I know there are going to be many fabulous things! I hope you will come back again, soon.