Already???!!!??? Okay, maybe just for me. :) I was making some fun "nature" cards and I had to do a fall card. Fall is my 2nd favorite time of the year and my favorite to decorate for. Enjoy todays card.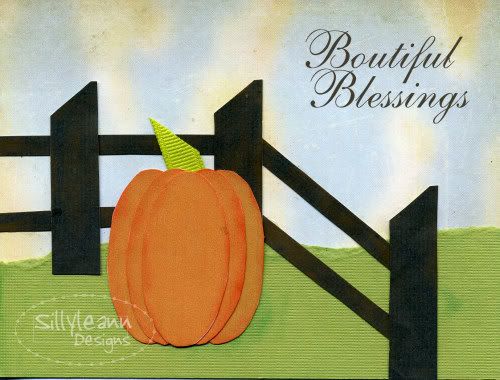 Contents: Sky paper - Cosmo Cricket; Green Texture Paper - Hobby Lobby; Orange and Brown - computer printed; Stamp - SillyLeAnn Designs; Paper Patterns -
Memory Crown Cutters Forum
Thanks for looking! See you soon!!